Creative Team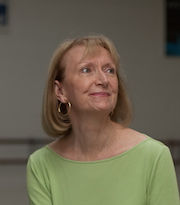 Frances McElroy, Producer/Director, is a 2009 Pew Arts Fellow and a Leeway Foundation Transformation Awardee. Through Shirley Road Productions, a non-profit she founded in 1991, McElroy has produced documentaries for PBS and non-profit organizations about homelessness, food insecurity, the homebound elderly, arts and culture. Her focus is to give voice to the overlooked, to raise questions about injustice and to demonstrate the transformative power of art and place. McElroy's current documentary, Black Ballerina, is in production with support from the National Endowment for the Arts, Pennsylvania Partners in the Arts, The Leeway and Montgomery County Foundations, among others.
McElroy's earlier films include: Mirror Dance, funded by ITVS and presented on Independent Lens; Making Waves, about diversity in the elite sport of rowing; Ballycastle, about a Jewish American painter's transformative encounter with an Irish village; An Angel in the Village, about Chinese-born artist Lily Yeh who uses art to empower distressed urban areas. Her awards include the Emmy, Gabriel, CINE Golden Eagle, Latin American Studies Association Award of Merit in Film, IMAGEN, Society of Professional Journalists and the New York Festivals. McElroy has been an instructor at Scribe Video Center and a founding board member of the Philadelphia Independent Film/Video Association. She is Board Vice President of the Pennsylvania Academy of Ballet Society. Prior to becoming independent in 1991, McElroy was Director of Program Development and an Emmy award-winning producer at WHYY (PBS Philadelphia).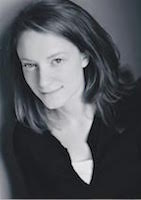 Meg Sarachan is an editor whose documentaries focus on dance, music, the visual arts and mental health awareness. Her recent full-length films have included Seductive Subversion: Women Pop Artists, 1958-1968, which aired nationally on Ovation and screened at the Brooklyn Museum. The Barnes Collection (2012) aired as part of PBS's Summer Arts series. Sarachan has completed short-form works for organizations such as Penguin Books, the Wharton School of the University of Pennsylvania, BalletX, MiND TV|WYBE and Network for New Music. Sarachan teaches video production in the Department of Journalism, Temple University's School of Media and Communication.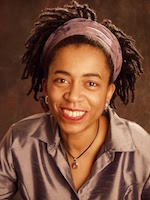 Nadine Patterson, Outreach Producer, is an award winning independent writer/producer/director. Her training in theatre, immersion in documentary/ narrative/experimental film, and intense study of world cinema enable her to create works grounded in historical contexts, with a unique visual palette. Patterson earned her Masters of Arts in Filmmaking from the London Film School. She has experience in multicultural television and film festival programming, fundraising, community outreach, casting, grant writing, budgeting, strategic planning, research and development, production management, public speaking and graphic design. Patterson's films include: Moving with the Dreaming winner National Black Programming Consortium Prized Pieces Award; Africa in the Classroom funded by the National Endowment for the Humanities and produced with the School District of Philadelphia and University of Pennsylvania; and Tango Macbeth currently in limited theatrical release.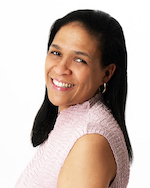 Joselli Audain Deans, Ed.D., Consultant. Deans trained eight years at the Dance Theatre of Harlem School in New York City and joined the company at the age of eighteen. During her eleven-year career with Dance Theatre of Harlem, she toured with the company to twenty-two countries on five continents, performed in eight New York Seasons, the 1984 Olympics closing ceremonies and the company's 1985 Metropolitan Opera engagement. Deans has worked with several great choreographers and dance masters including Valerie Bettis, Agnes de Mille, Frederic Franklin, David Gordon, Geoffrey Holder, Louis Johnson, Arthur Mitchell, Irina Nijinska, Terri Orr, and Billy Wilson. As a performer, Deans was featured in the video Dance Theatre of Harlem: Fall River Legend.
After retiring from her career, Deans earned a B.A. in Theology from the Franciscan University in Steubenville, Ohio. She furthered her studies, receiving Master's and Doctoral degrees in Dance Education at Temple University in Philadelphia, where Deans was awarded a Future Faculty Fellowship and subsequently, the Temple University Alumni Fellow Award in 2008.
Deans has taught many aspects of dance in higher education at Bryn Mawr College, Eastern University, Xavier University of Louisiana, and Temple University. She has taught ballet in numerous venues, including Freedom Theatre and Philadanco in Philadelphia, where she presently resides with her daughter. Her current projects include completing a book based on her dissertation research "Black Ballerinas Dancing on the Edge," which documents the careers of Delores Browne and Raven Wilkinson, and a multiple, multimedia lecture series project with former colleague, Florida State University faculty member Anjali Austin, called "Where Are the Black Ballet Dancers in America?" She also continues to develop a project on Dance Ministry in the American Christian Church.